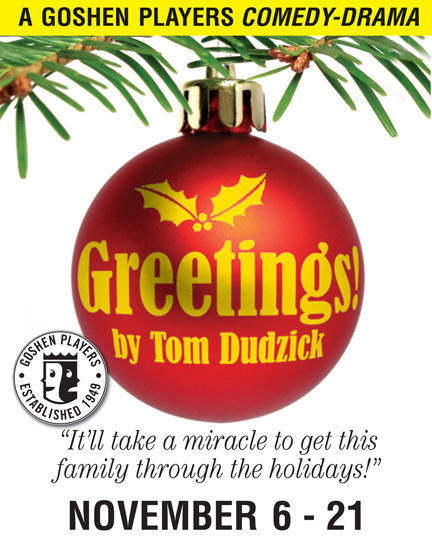 Greetings
by Tom Dudzik

November 6 – 21, 2015
Fridays and Saturdays at 8:00 PM
Sunday, November 8 and 15 at 3:00 PM
Tickets $22.00

Andy has a sweet Catholic mother, a sour Catholic father and a severely developmentally disabled younger brother named Mickey. When he brings his Jewish atheist fiancé to meet the folks on Christmas Eve, his worst fears about family blow-ups are realized. But when Mickey, whose entire vocabulary has been limited to "oh boy" and "wow," suddenly spouts the word "Greetings!" the entire family's belief system is turned upside down. For it seems an ancient, wise and witty spirit who is set upon healing the family's wounds has borrowed Mickey's body!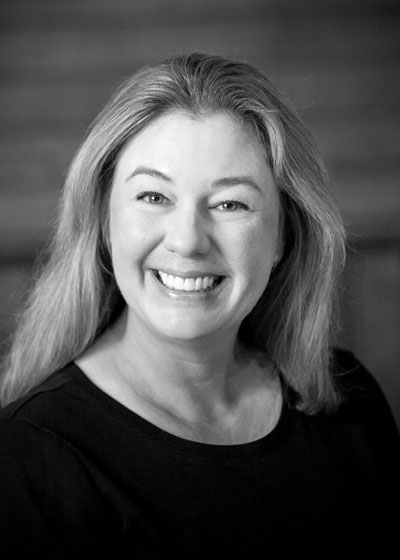 Dianna Waller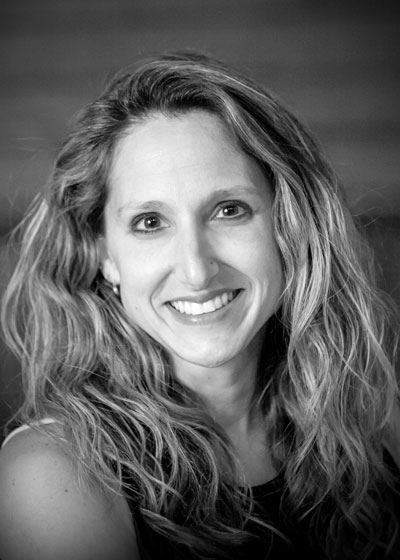 Jen Archer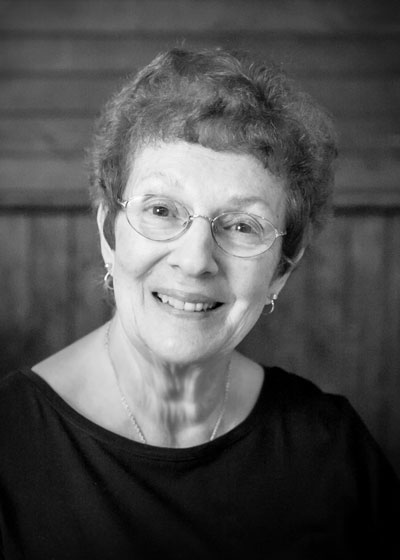 Lea Dmytryck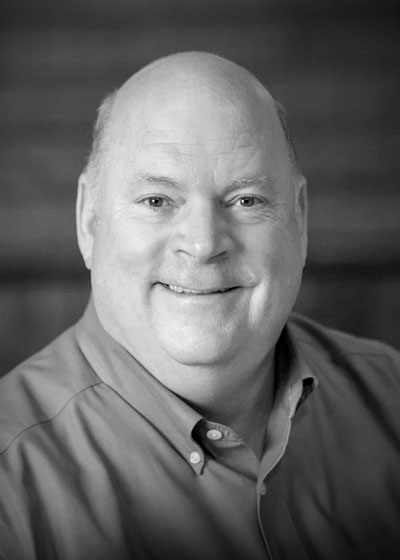 Jim Wood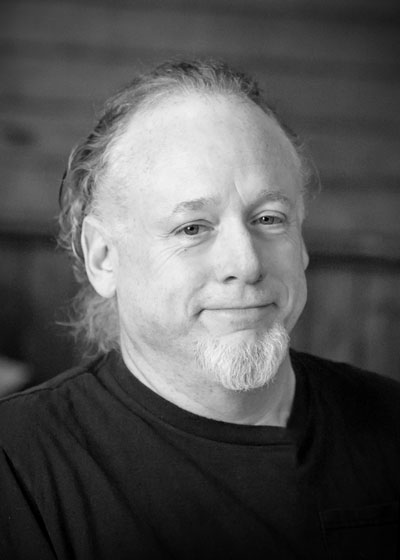 Mike Ritts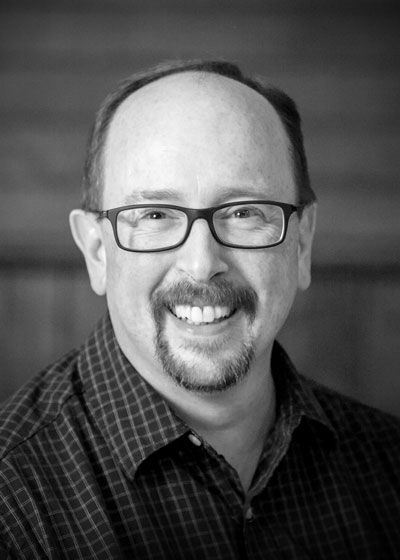 Scott Stachfield
Volunteering Opportunities

Goshen Players is always looking for volunteers to help with productions. There are many areas in which you can become involved. Currently we are looking to fill some key positions; like House Manager and a few other roles. Please contact for more information. Call (860) 491-9988 or email us at goshenplayers@yahoo.com.