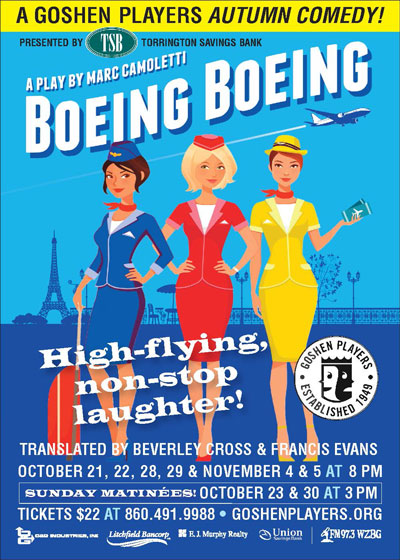 Boeing Boeing
by Mark Camoletti
directed by Colleen Renzullo

October 21 - November 5, 2016
October 21, 22, 28, 29, November 4, & 5 at 8:00 PM
October 23 and 30 at 3:00 PM

It's the 1960s, and swinging bachelor Bernard couldn't be happier: a flat in Paris and three gorgeous stewardesses all engaged to him without knowing about each other. But Bernard's perfect life gets bumpy when his friend Robert comes to stay and a new and speedier Boeing jet throws off all of his careful planning. Soon all three stewardesses are in town simultaneously, timid Robert is forgetting which lies to tell to whom, and catastrophe looms. A riotous farce, Boeing, Boeing is now set to arrive in Goshen......fasten your seat belts!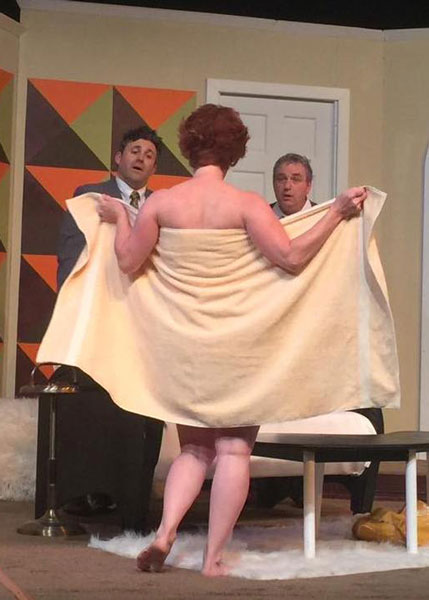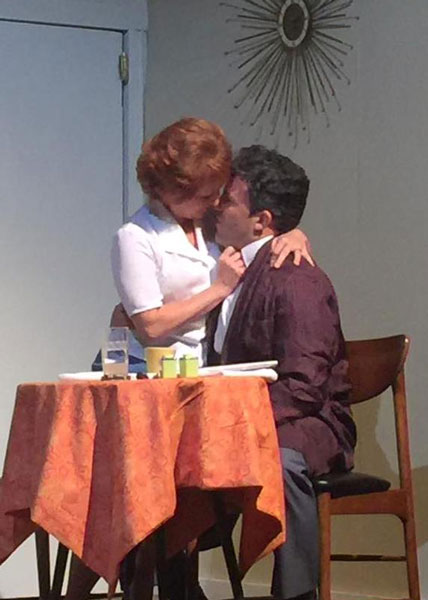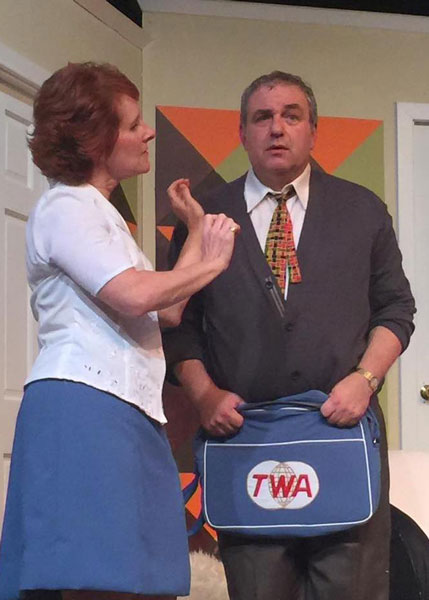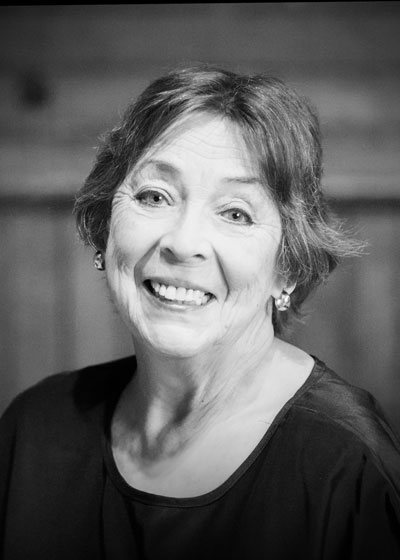 Judith Permal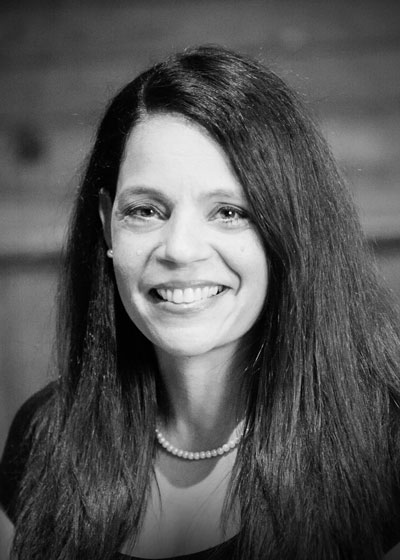 Patricia Paganucci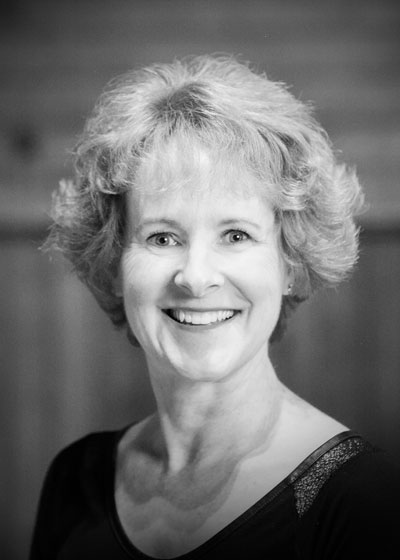 Chrissy Flynn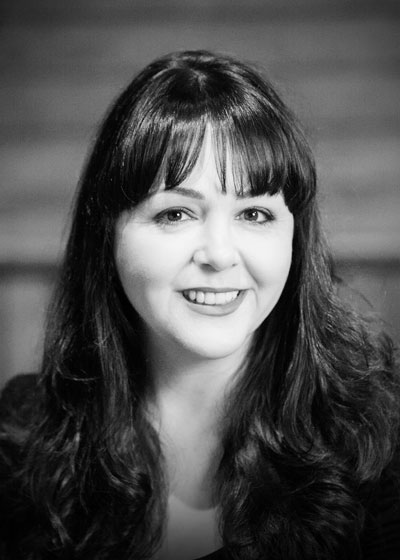 Tracey Brown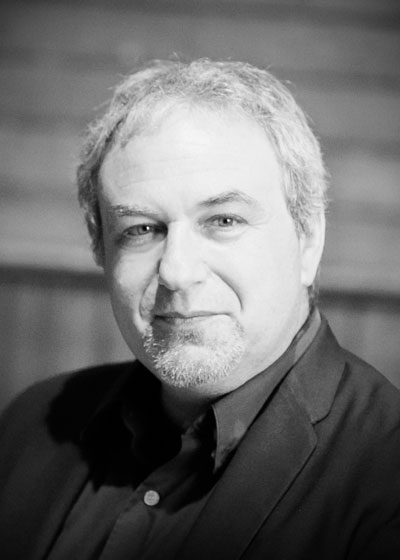 Robert Kwalick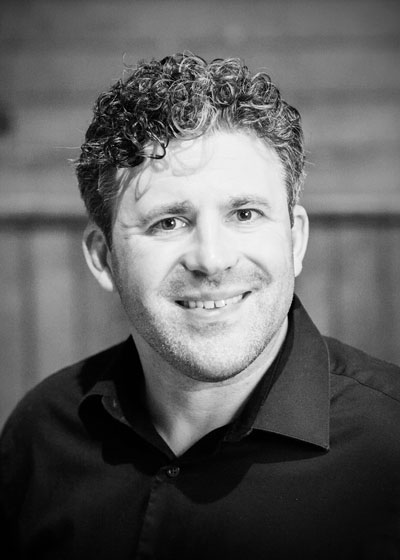 David Macharelli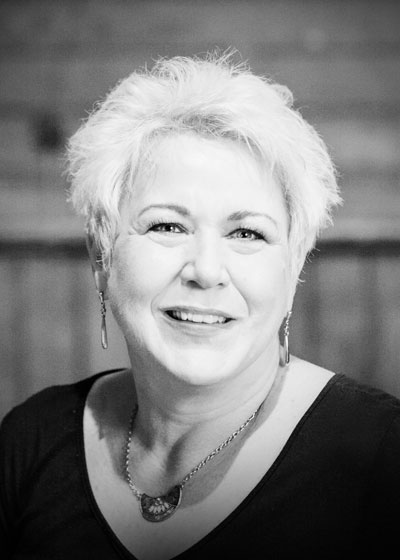 Colleen Renzullo
Director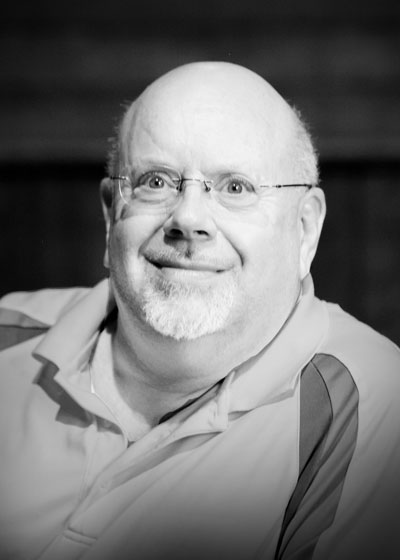 Tim Phillips
Stage Manager
Volunteering Opportunities

Goshen Players is always looking for volunteers to help with productions. There are many areas in which you can become involved. Currently we are looking to fill some key positions; like House Manager and a few other roles. Please contact for more information. Call (860) 491-9988 or email us at goshenplayers@yahoo.com.