Tickets
Ticket prices vary by production. Tickets purchased through our website have an associated service fee which will be calculated upon checkout.  Please note that some shows may be general admission and some may be assigned seating. If you are not able to choose a seat when purchasing tickets, then the production is general admission and FIRST-COME, FIRST-SERVE.
Ticket purchases must be made online. To purchase tickets, please click here: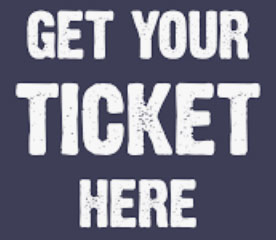 Please note the following:
All tickets are held at the box office and *must* be picked up no later than 15 minutes prior to the event. The theater box office is open to the public one hour prior to the performance and doors generally open no later than 30 minutes prior to the performance.
Due to the intimate nature of the theater and in consideration of all patrons, late comers will be seated at a suitable break in the performance.
All ticket sales are final. There are no refunds or exchanges.
All ticket purchases must have a confirmation number for your ticket purchase. This number can be found on your e-mail confirmation page. Please bring your confirmation number with you.
Seating chart (Cabaret style):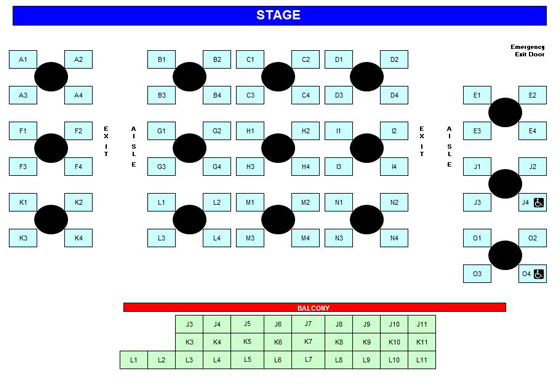 Seating chart (Straight Seating):